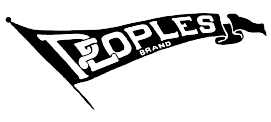 New York Wanderers
1898
The New York Wanderers played in the National Basketball League as one of the first professional teams. They began as the 23rd Street YMCA team winning the first AAU tournament in 1898. Once they started taking money for games they were deamed a professional team and were thrown out of the YMCA.
Without a gym to call home, they became the "Wanderers." The Wanderers became members of the National Basketball League, joining in the fall of 1899 to play alongside such teams as the Trenton Nationals, the Milville Glass Blowers, the Bristol Pile Drivers, and the Camden Electrics.
It took them only 2 years to win the league championship in 1901.