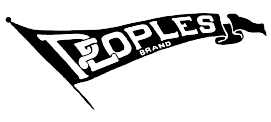 Chicago Acme Steel
1929
The Acme Wildcats was one of the best amateur teams in the U.S. sponsored by one of the biggest employers during the Great Depression, Acme Steel Co.
A typical Industrial League team, the workers of the steel company were paid to work and also to play. The Wildcats won the City Industrial League championship in 1929 and the Commercial Class championship in '36 and '37.
Harry Marshall "Swede" Roos, one of the team's outstanding players went on to play and head coach the Chicago American Gears, along side the great George Mikan. Mikan became one of the greatest centers in NBA history.